Chili Beans and Blue Jeans Chili Cook-Off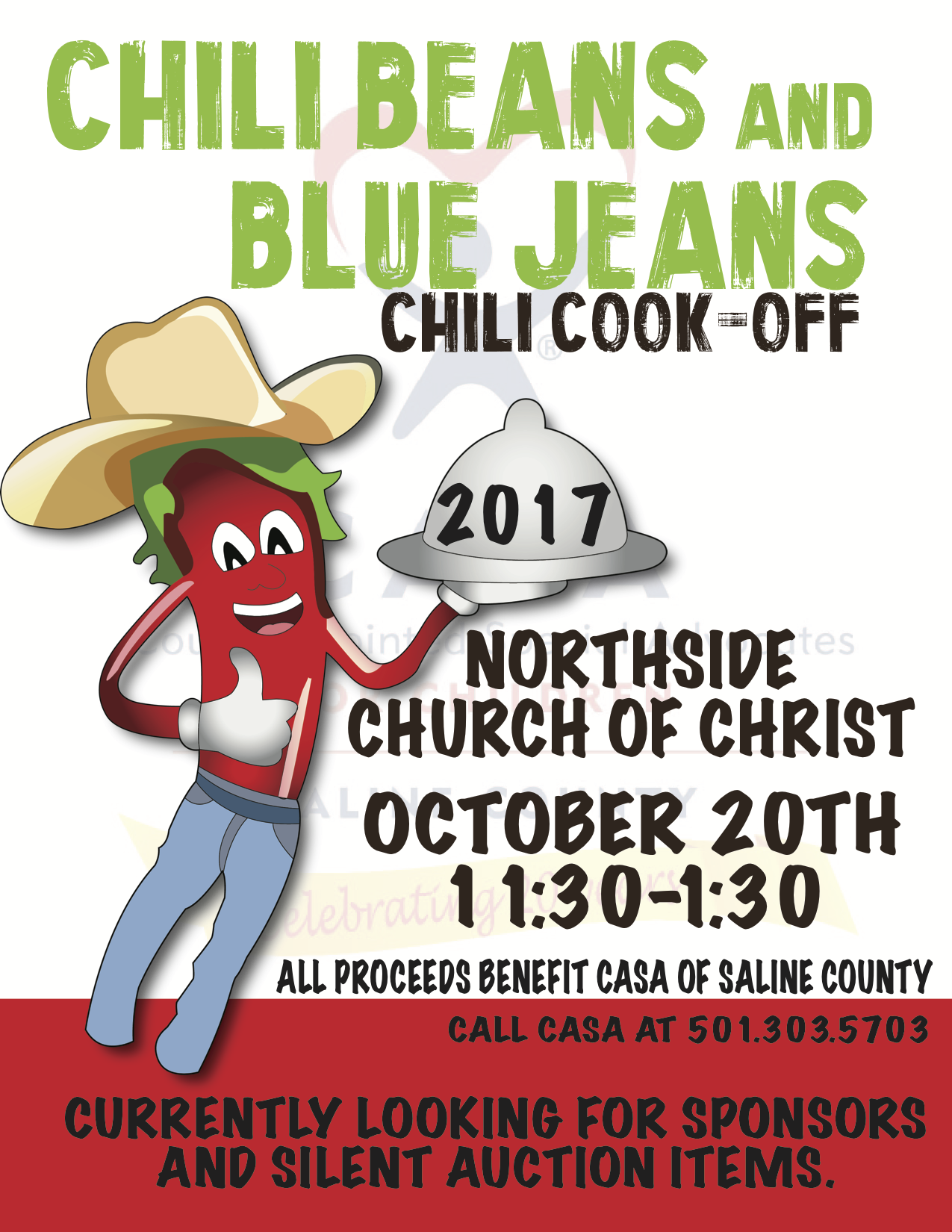 Thank you for your consideration in sponsoring our 2017 CASA Chili Beans and Blue Jeans! This fundraising event will be held in October 2017 at the Northside Church of Christ Outreach Building. There are three different sponsorship levels to choose from: 
Golden Chili Sponsor - $500
Big Logo on Shirt & Flyer

Social Media Advertisement

4 free event tickets

Free Chili Booth
Chili Sponsor - $250 
Logo on Shirt

2 free event tickets

Logo on Flyer
Bowl Sponsor - $100
Logo on Shirt

1 free ticket
Other - Any donation to the silent auction under $100 will be mentioned on the auction table. Any above will fall into the categories above as a sponsor. 
Chili Booths - $50 each (table provided)

Entry Tickets - $8 each
Please choose your desired sponsorship level and complete the form below.